Duane Bali: Heat Pump Specialist
Hot As Heat Pumps is led by Duane Bali, a specialist in the heat pump and air conditioning industry. He's all about providing expertise and a customised service, analysing which heat pump is best suited to your home or office environment.
Duane offers warm and pragmatic advice and works tirelessly to get you the best tailor-made results in your heat pump installation. He's a reliable and trusted professional.
"My philosophy is simple - let's get it right the first time for you. We find the right size unit that provides the best airflow and install it so you have improved air quality."
Ever since he was young fella Duane had a hankering to own his own business and invest in his future. He is highly motivated to provide exceptional service to his customers.
His knowledge gained from time in the building industry is an asset too. All houses are different so knowing what's behind the walls and understanding how diverse materials respond gives Duane an edge in determining the most effective way to install each heat pump. He aims to get it spot on.
"Seeing their faces light up when their heat pump is installed and running gives me huge satisfaction."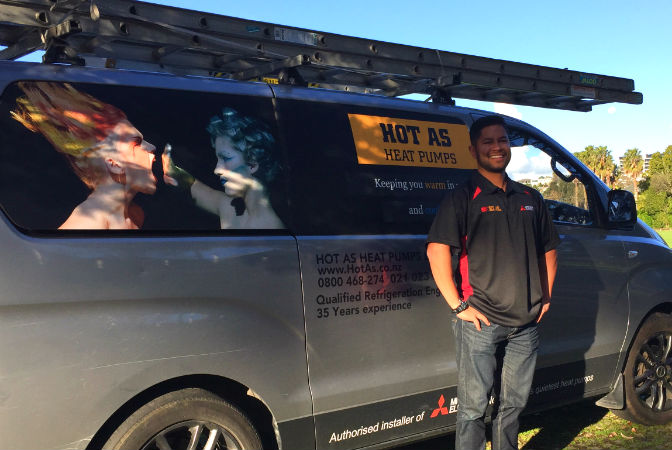 Hot As History
We've been a family business since 1958. After entering the New Zealand heat pump market in the 1980s, Hot As expanded to provide air conditioning and central thermal heating to commercial and residential clients across greater Auckland - from Warkworth to Thames, including Waiheke.