Want to experience genuine warmth even in the coldest winter? Hypercore Mitsubishi Heat Pump is New Zealand's best in cold conditions. Find out more here...
Mitsubishi Heat Pump | Official Installer
Are you tired of having to throw on extra jackets and blankets inside your home or office during winter?
If you want to experience genuine warmth, even in the coldest New Zealand winter, you've come to the right place because we've been creating comfortable environments for Aucklanders since 1958!
Hot As Heat Pumps Ltd is Auckland's best source of natural, warm air around the clock. Forget struggling with matches to light a fire, or expensive gas and electricity bills for a regular heater.
We'll give your home or office natural, warm air at the click of a button. You can regulate the temperature without any hassle - ensuring you're warm and comfortable for the whole winter.
Our heat pumps are the most energy-efficient, quiet and environmentally friendly way of staying warm this winter.
Why is ventilation important?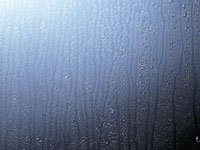 Ventilation maintains air quality and removes moisture in your home and office creating a healthy environment. Design and improvements have meant that homes are becoming more air tight and easier to heat; this in turn has increased the need for adequate ventilation.
For more information and a free consultation, please contact us on 0800 HOT AS 4 U (0800 468-274) [tap to phone from your mobile].